YOX Professional hydraulic fluid coupling manufacturer Guomao China YOX motor fluid coupling
Data
Picture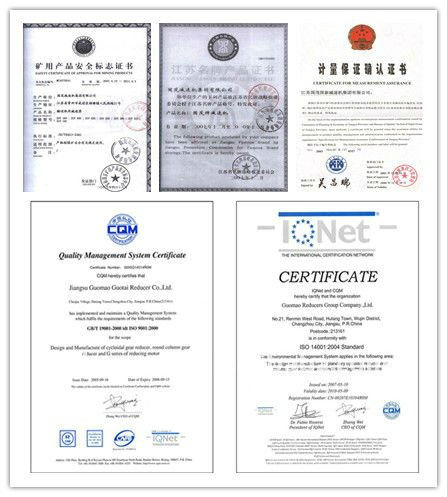 2013 The Best YOX Fluid Couplings
1. features:
1).The effective start of the decrease in the impact, vibration, thereby protecting motor.
2).Effective overload protection, to protect the motor and machine work. Reduce mechanical damage.
3).In multi-drive system, effectively balance the electrical load.
4).The start-up can improve the electrical capacity to shorten the motor start-up time, reduce the impact grid.
2. use:
Conveyor: Belt conveyor.AFC conveyor.Chain conveyor.Screw conveyor.
Excavator: Bucket excavator. Bucket wheel excavators.Bucket wheel stacker reclaimer.
Crane: Tower crane.Gantry crane.Bridge crane.
Others: Various elevators.Coal plough.Ball mill.Crusher.Recreation machine.Water pump.
Fan.Blender equipment.Centrifuger.Washer.Leather-making machine.machine for
recreation park mixer wire drawing machine.Extruder,dregs crusher of boiler.
Plastic feeder.Rubber smelling machine.etc.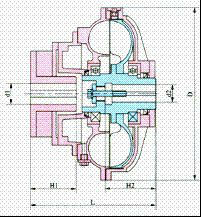 4 Transmission form:
Note: Standard model YOX takes outer wheel,shell,delly chamber,driring connection,
dtiren connection and elaatic block as its driving parts,of which,the elastic block
is a soft part with compensated installation and decentraction,Turbion and Turbion
shaft make up slave part,normally prolong the time of working machine for 10-22
seconds.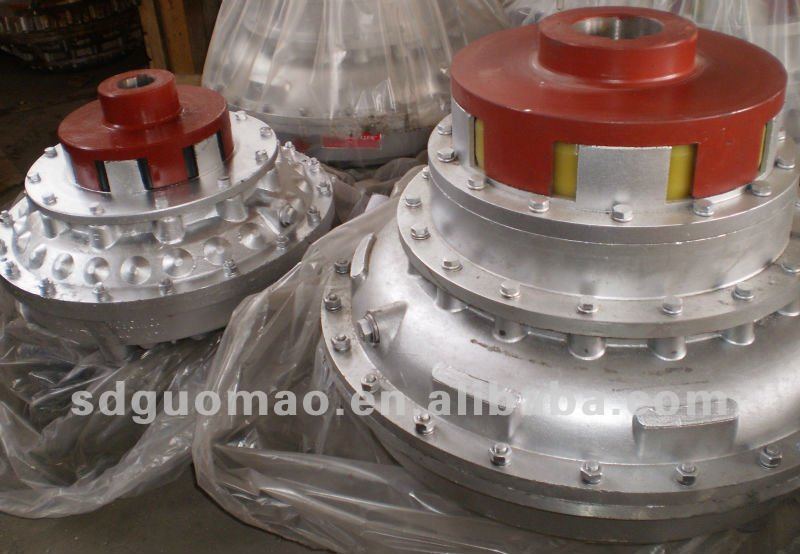 Product Features
1. Basic fluid dynamic pressure vent

2. Oil as the working medium

3. Input terminal connected to an elastic

4. Outer drive
Introduction

1. The oil (or water) as a medium-type hydraulic power transmission components, also known as hydraulic couplings

2. Load smooth start, improving motor starting capability and improve start-up performance

3. Reduce the frame size, energy

4. Overload factor is low, with overload protection, 1.5-2.5

5. Torsional vibration and shock isolation

6. Load distribution coordination of multi-motor drives
Our company specializes in producing high quality gear transmission equipment, pumps, mining equipment, chemical products, various kinds of ceramic & glassware.

We are close to Qingdao Port, and we enjoy a comfortable environment and convenient transportation access. Our factory is equipped with high precision processing equipment, and operates under strict QC guidelines to guarantee high-quality products at competitive prices.

We also deal in high-quality water treatment chemical aluminum sulphate and so on. Our products conform to international standards, such as ISO9001:2008, and are also authorized by SGS. Meanwhile, OEM and ODM orders are welcome.

We are sure that our high quality products and excellent services will be appreciated by the growing list of satisfied customers. Contacting us is the first step to build a long and successful business relationship with us.
Processing machine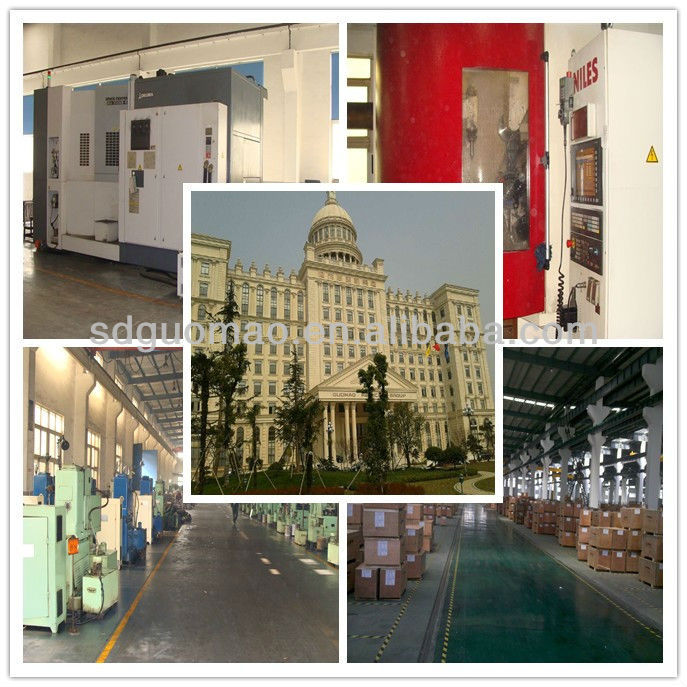 Plywood
YOX Series E-sample file to download
YOX fluid couplingProduct sales in the city:China,Shandong,Zhejiang,Guangdong,Jiangsu,Hangzhou